Culinary Table was born from the dream of father-daughter duo Wehrner and Daniela Gutstadt, to create a garden-to-table restaurant with all organic, wholesome produce and a dedication to sustainable restauranteering. But the Gutstadt family are no strangers to pioneering endeavours.
The family are the owners and operators of Culinary Equipment Company, suppliers to many of South Africa's top chefs and the architects of some of the most revered kitchens on the African continent. The Lanseria showroom often served as a playground for chefs, with new equipment being demonstrated often, which led to a need to constantly stock ingredients on-site.
This, in turn, inspired the Gutstadts to begin providing lunch for Culinary staff, and recognizing the potential for the large space they had, they decided to turn what was once warehouse space and empty space outside, into their dream restaurant and a kitchen garden which has been emulated at such establishments as Babylonstoren in Stellenbosch.
Culinary Table has been recognised by The American Express Dining Award of Excellence for three consecutive years. It is also a recipient of the RASA Restaurants of Excellence and finds itself in South Africa's list of the top 500 restaurants.

Today, Culinary Table stands proudly as an example for the restaurants of the future. It is a testament to the benefits of local and responsible sourcing, a commitment to sustainability, as well as a monument to the legacy of delicious food that Wehrner, Janet, Stefan and Daniela Gutstadt have all been a part of.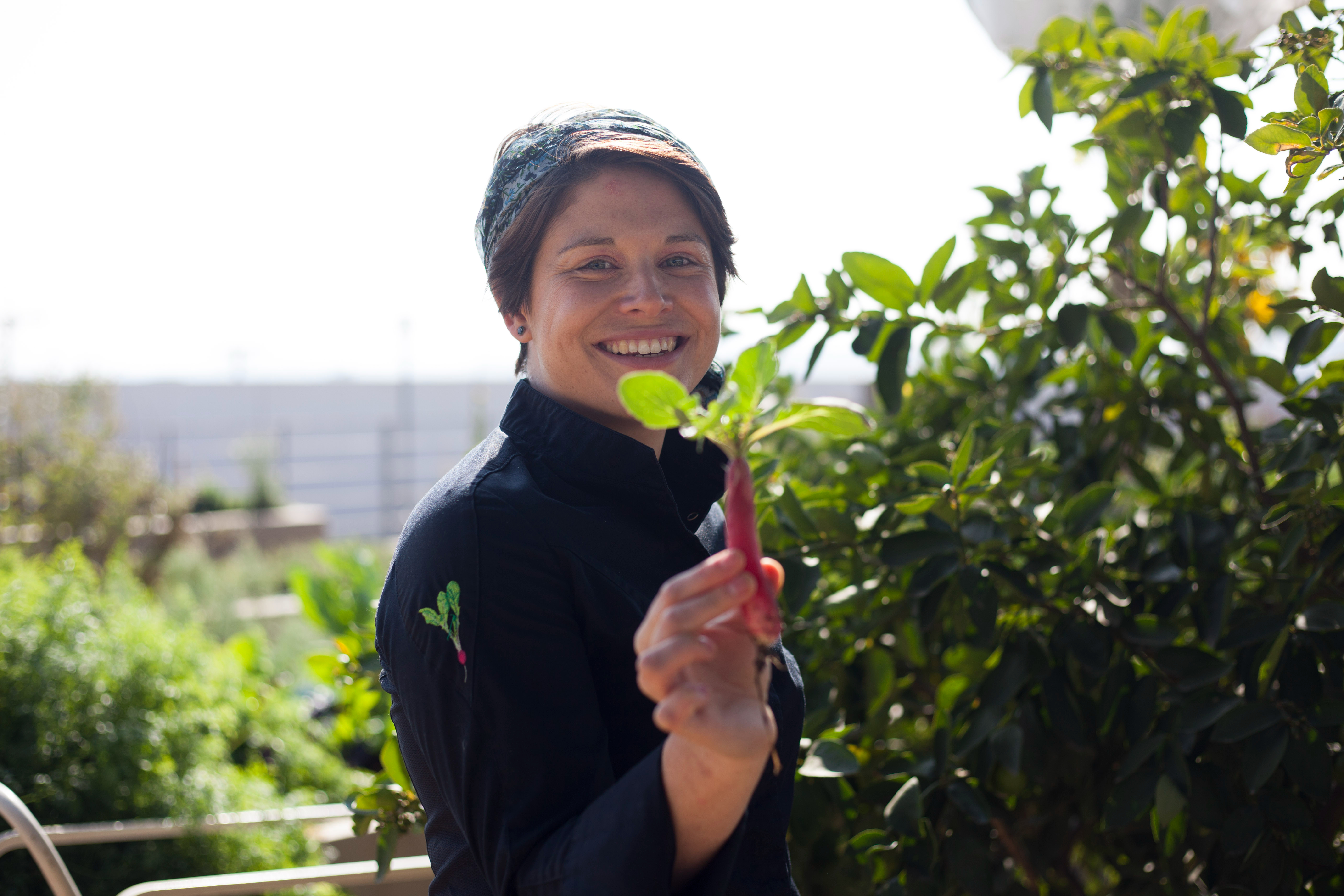 Executive Chef
Chef Gutstadt has had an affinity for food from a young age. Growing up in the Northern suburbs of Johannesburg, she tended to her food skills by offering a helping hand in the preparation of many meals at home. She helped prepare most family meals and often for family friends and guests, amongst whom were the renowned chefs David Higgs and Reuben Riffel.
The first professional kitchen Daniela set foot into was that of the 5-star Boutique Hotel, Schulphoek House, owned by her parents Janet & Wehrner Gutstadt, in Hermanus. During most holidays, Daniela opted for hours spent in the kitchen converting egg whites into meringue and churning fresh batches of ice cream, over eating ice cream on the beach like most other teenagers. One of her first mentors was chef Marthinus Ferreira, who was the head chef at Schulphoek House from 2004 to 2005.
After high school, Daniela attended The University of Cape Town and completed an undergraduate degree in Marketing, Business French and Italian Literature and Language. She then moved to New York City, where she had enrolled at the International Culinary Centre for a Grande Diplome in Classic Culinary Arts, as well as Professional Bread Making and Wine Service. During her time in New York City, she spent weekends working at events such as the James Beard Foundation Awards and interning in ABC Kitchen and Del Posto.
GARDEN-TO-TABLE RESTAURANT
In 2013, shortly after her return to South Africa, the vision for Culinary Table Restaurant was realized and together with her father, Wehrner, they applied their shared love for wholesome food prepared from scratch, to the unique concept of their restaurant.
Culinary Table offers the highest quality ingredients; often sourced from as close as the backyard organic garden, to an ever-changing range of dishes that maintain the integrity of their origins and honour the places from whence they hail. Since 2013, Culinary Table has evolved from a 60 seater eatery to a 180 seater restaurant with conferencing facilities, a full-scale butchery, bakery, coffee roastery, private function venue, food market and multifaceted organic kitchen garden.
All the inputs are re-evaluated weekly and form the basis of the ever-changing menu that takes seasonality and availability into consideration. Every week's menu is unique, and always will be.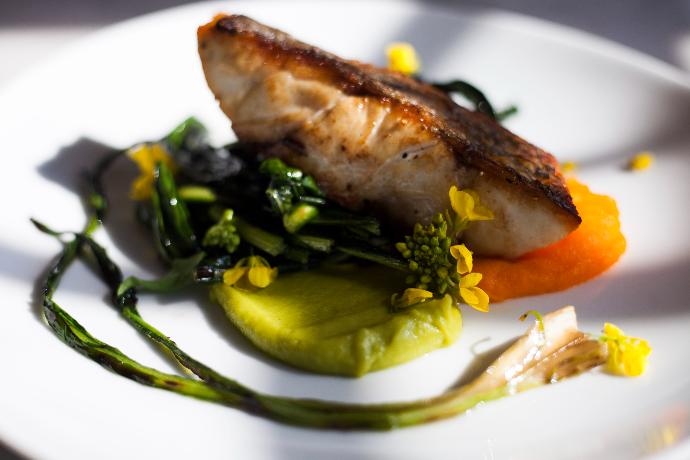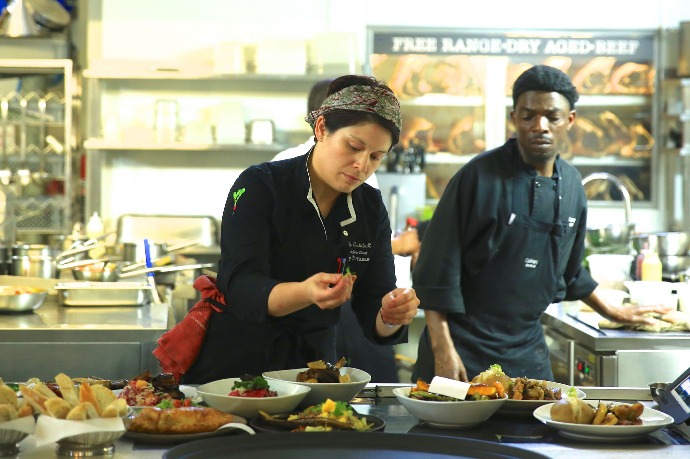 An intimate team of 26 members fulfil the core functions at Culinary Table, under the watchful eye of both Daniela and Wehrner, who both continue to read, travel, explore, learn and engage with the constant evolution that a love of food provides.